WISH Fiji pioneer FNU's degree by research
Four staff with the Watershed Interventions for Systems Health in Fiji (WISH Fiji) project are among the pioneers to undertake a Higher Education Degree by Research (HDR) at the Fiji National University (FNU).
FNU's College of Medicine, Nursing and Health Sciences (CMNHS) officially launched its HDR programme in July 2020.
As part of the capacity building and development program, the staff are awarded the scholarship through WISH Fiji project funded by Australian Government Department of Foreign Affairs and Trade (DFAT) to pursue their Masters Degree by Research in Health Sciences, Post Graduate studies and Bachelors Degree.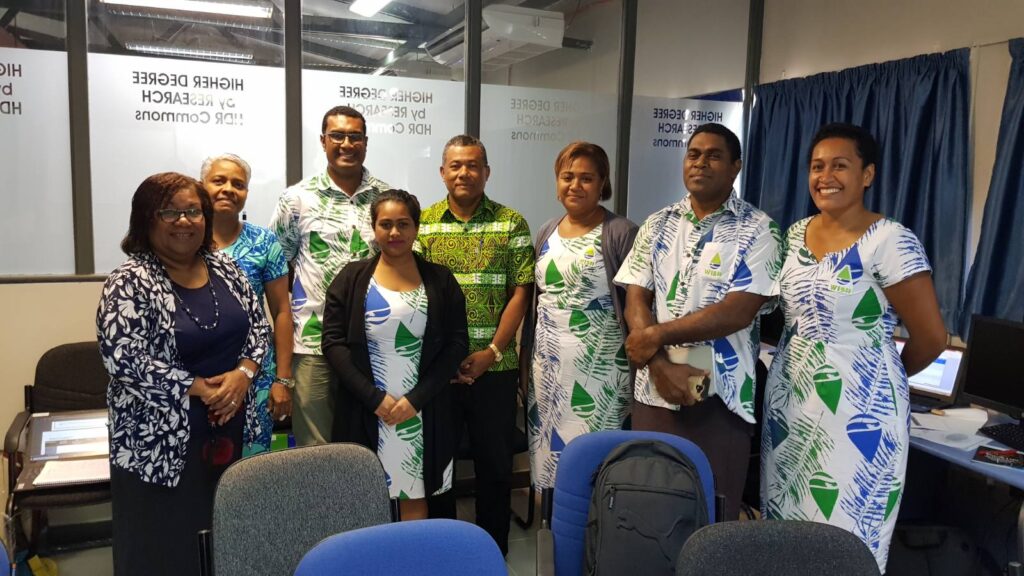 The students are expected to complete their research under the expert guidance from health researchers from FNU and from the WISH Fiji lead researchers from Australia.
WISH Fiji staff have selected Masters research topics that focus on public health in the areas of data management, laboratory diagnostic capacity, drinking water policy and ecological transmission of leptospirosis, typhoid and dengue fever (LTD).
WISH Fiji Data Manager Shayal Sami, said, "Being part of WISH Fiji project has actually given me the opportunity to participate in the higher degree research program at FNU. My research looks at system strengthening to identify ways for LTD data integration in Fiji."
Ms Sami elucidated that the research topics selected by the WISH Fiji staff were inspiring and would examine the wider scope of health.
WISH Fiji Catchment Coordinator, Vilisi Naivalulevu, said, "I hope that my research will add value to the important work that the WISH Fiji project is doing. Public health is a new field for me as I come from a resource management background."
Ms Naivalulevu will study transmission pathways of leptospirosis. She will evaluate the various factors that influence transmission and evaluate how the risk factor analysis from the WISH project will help to address leptospirosis in the communities we work in.
WISH Fiji Senior Water Laboratory Technician, Shylett Anthony said she was still in a learning phase. Ms Anthony's research focuses on building diagnostic capacity in Fiji's health sector.
"My research concentrates on examining molecular methods for the detection of pathogens in the environment, specifically targeting Salmonella typhi, a causative pathogen for typhoid," Ms Anthony highlighted.
WISH Fiji Catchment Coordinator Timoci Naivalulevu, says, "Most communities in Fiji are dependent on surface water for consumption. With my research, I am determined to improve the standard and quality of rural drinking water in Fiji."