New dam and collection box to improve water quality and supply in Bureta
A newly constructed dam in Bureta District in Ovalau Island in the Province of Lomaiviti will improve the quality and supply of water for at least 350 people. The new dam will serve fresh water to three villages, a settlement, the Bureta Airstrip, the local health center and a primary school. For past three years, the water supplied from an existing old dam that served the villages through the reservoir was insufficient. This was mainly due to a leakage in the dam and the use of single distribution pipe to supply water to the villages.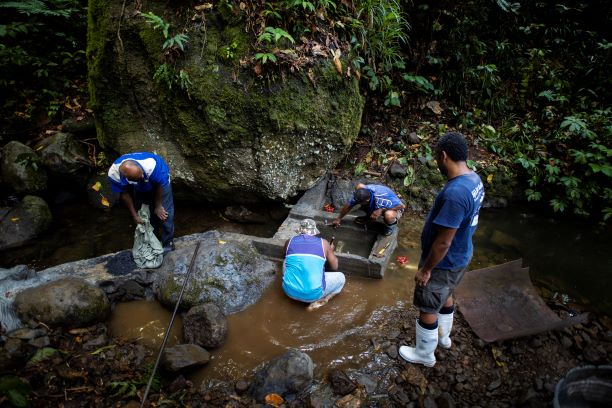 With support from the Watershed Interventions for Systems Health in Fiji (WISH Fiji) project, the Lomaiviti Provincial Office, Ministry of Health and Medical Services, the villagers of Naviteitei, Nasaga and Tai collaborated to build a new dam in December. The new dam which is situated approximately 20 metres above the old one, includes a sedimentation chamber and a collection box to trap sediments before the water is piped to the reservoir through a new distribution pipe down to three villages, the airstrip, health center and the school. Additional repair work was conducted in the reservoir by engineers from the Water Authority of Fiji.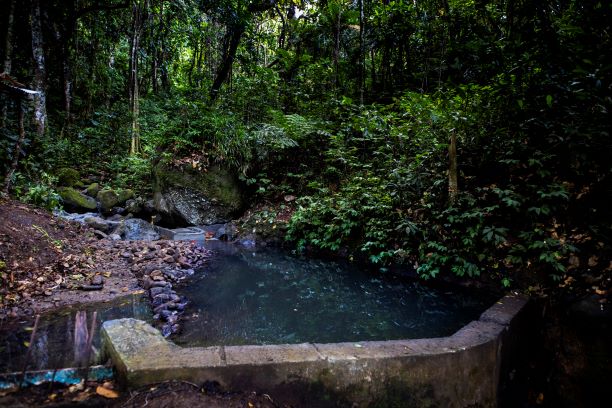 Wildlife Conservation Society (WCS) WISH Fiji project manager, Dr. Andrew Tukana said the construction was made possible with sturdy teamwork and the effort displayed by the villagers and their leaders. "It was a tedious task where the villagers had to carry the building materials and tools at least 45 minutes uphill to the site of the new dam. But through their hard work and determination the construction was completed in a week," Dr. Tukana said.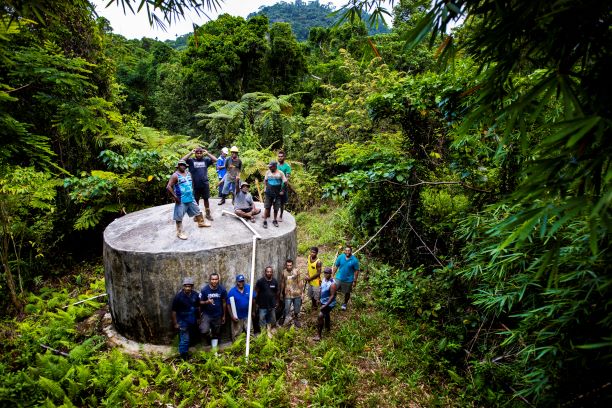 He added that both, the new and old dam will be used to cater for the water demand in the whole district. The new dam construction was a part of WISH Fiji's commitment to implement active ecological restoration and waste management interventions identified by the villages.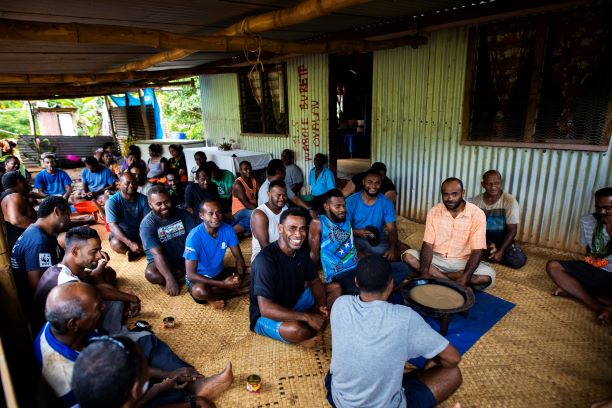 WCS Fiji Country Program Director, Dr. Sangeeta Mangubhai, said "WISH Fiji has identified several interventions in 29 communities where we work and we will be rolling this out in early 2021 with to help improve water and sanitation infrastructure, and human activities that affect environmental and human health," Dr. Mangubhai stated.
The WISH Fiji project which is funded by Bloomberg Philanthropies' Vibrant Oceans Initiative and the Australian Department of Foreign Affairs and Trade, embraces an integrated approach by working with national and local government, rural communities and the commercial sector in Fiji to take a systems approach to health and well-being through focused action within five river sub-catchments with documented cases of typhoid, leptospirosis and dengue fever.