Water and Sanitation Safety Plans to enhance drinking water quality and reduce health risks for rural communities
17 September 2020
While grappling with the global coronavirus (COVID-19) pandemic, Fiji's Ministry of Health and Medical Services is continuing to monitor and respond to outbreaks in water-related diseases, particularly typhoid, leptospirosis and dengue fever (LTD). In the aftermath of Tropical Cyclone Harold that passed through Fiji in April 2020, the Ministry announced an outbreak in the LTD cases in cyclone affected areas. On 19 August 2020, the Minister for Health and Medical Services, Dr. Iferemi Waqainabete stated that there were 14 deaths and more than 4000 active cases of LTDs, mostly in the Central and the Northern divisions.
Studies, including by scientists with the Watershed Interventions of Systems Health in Fiji (WISH Fiji) project, suggest that these common waterborne diseases are influenced by a number of interlinked factors including hygiene practices, sanitation, land use practices, ecosystem degradation, and climate change. Ultimately, access to safe water and functional sanitation systems, coupled with improved land-based management practices, can lead to improved health for people and their natural surroundings.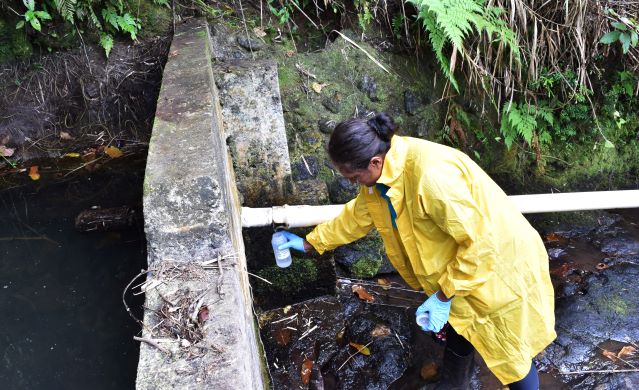 Since 2018, WISH Fiji has been working with 29 communities in five sub-catchments on Viti Levu and Vanua Levu to take an integrated systems approach to prevent, respond and recover from water-related diseases that can be exacerbated by natural disasters.
One of the key processes WISH Fiji uses is Water and Sanitation Safety Plans (WSSPs) to assist communities to identify interventions to improve their water and sanitation infrastructure. WSSPs will further identify land management practices (e.g. agriculture, forestry, livestock keeping) that need to be modified or improved to further minimise and prevent disease risk to communities, and ensure ecosystems are healthy and productive. To assist develop their WSSP, key findings from baseline surveys conducted in 2019 will be shared back with each community. The results highlight the risk factors that may influence the prevalence or susceptibility of a community to water-related diseases.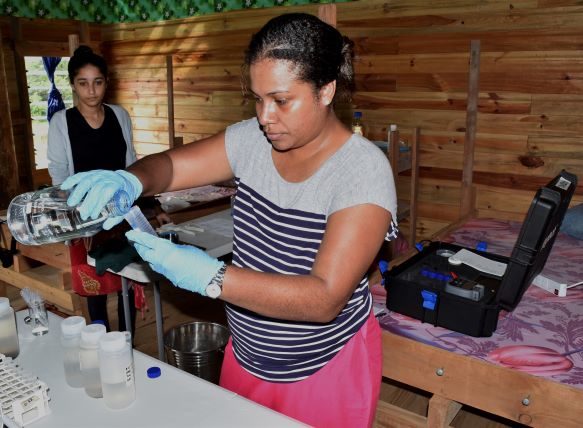 The WISH Fiji team together with the Turaga-ni-koros (village chiefs), water committees, health inspectors, representatives from the provincial offices, and the community members, will together profile and map the areas and practices that pose health risks. The WSSPs also help identify knowledge gaps and training needs for the community's water committee members on best water and sanitation practices to help reduce the spread of water-related diseases. WSSPs will be developed in communities within the Bureta, Dama, Dawasamu, Waibula and Upper Navua sub-catchments.