WISH Fiji prepares MoHMS staff for water quality assessment post-TC Yasa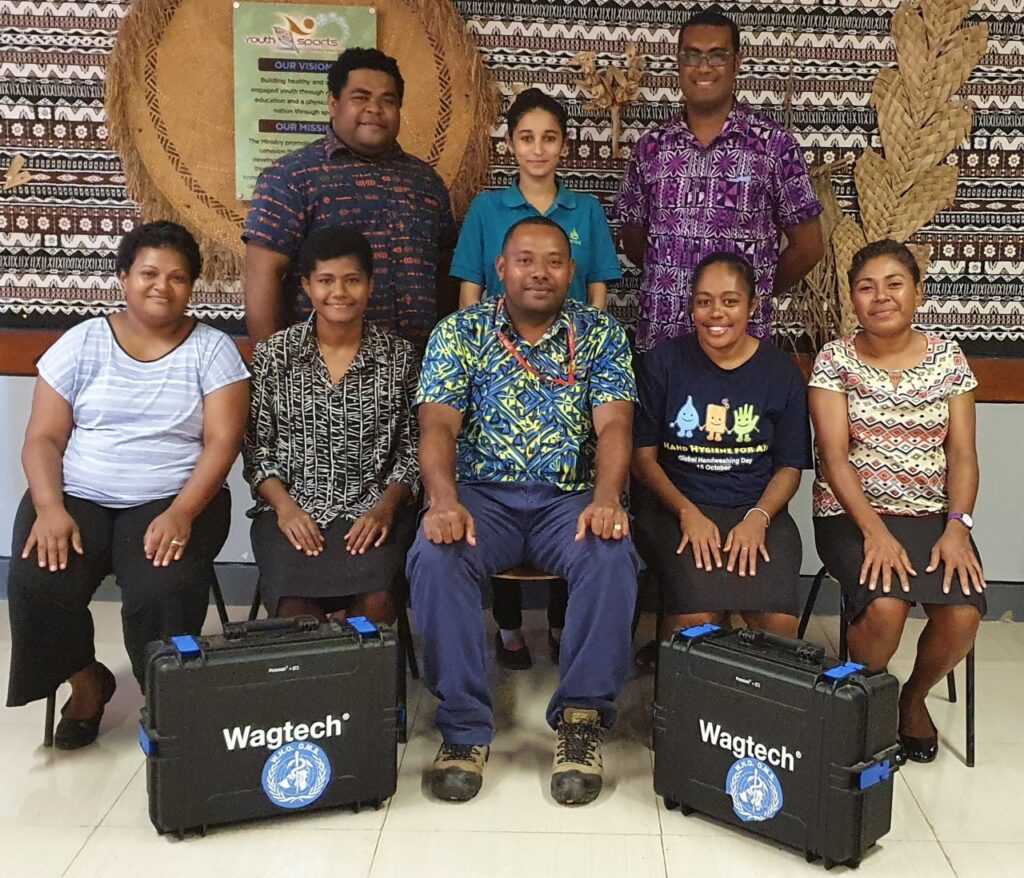 Access to clean drinking water is critical to public health. Natural disasters such as flooding and cyclones often reduce the ​quality of drinking water. Heavy rain and flooding can cause contamination of water from livestock waste, human sewage, harmful chemicals and fertilisers. Once contaminated, drinking water can become a hazard to human health and efficiently transmit deadly waterborne diseases such as typhoid fever and leptospirosis, and also cause diarrhea. Standing water that pools after flooding also becomes a breeding ground for mosquitos and can increase the occurrence of diseases transmitted by these insects, such as dengue fever.
On 17 December 2020, Category Five Tropical Cyclone (TC) Yasa made landfall with heavy rain and strong winds up to 250 kph in Fiji's Northern Division, leaving behind a massive trail of destruction for residents of the province of Bua. The cyclone damaged the homes, schools and other community buildings and the livelihoods of people. Many communities also suffered damage to critical water and sanitation infrastructure, which can lead to poor health if left unattended, including outbreaks of water-related diseases.
In support of the efforts of the Ministry of Health and Medical Services (MoHMS) to strengthen water quality assessment capacity in communities post natural disasters, the Watershed Interventions for Systems Health in Fiji (WISH Fiji) conducted a five-day refresher training for the health inspectors in Northern Division. The training is part of the project's collaborative response to protect public health post-TC Yasa, building the knowledge and skills of the participants in conducting water quality tests in remote communities with the efficient use of Wagtech Potalab. The Wagtech Potalab is the advance portable laboratory that allows efficient water quality assessments in the rural and remote areas.
The participants learn how to conduct chemical and microbiological (bacteria) tests with the use of the portable laboratory kits to:
determine if the drinking water is safe for consumption;
identify sources of contamination; and
​recommend interventions to reduce the risks of water-related disease in the affected communities.
WISH Fiji project manager Timoci Naivalulevu said, "As partners in the arena of public and environmental health, it is our responsibility to ensure that drinking water is not only available to the communities, but is safe for consumption and does not prompt waterborne diseases especially after disasters."
"For instance, several communities in Bua Province are already recognized as hotspots for leptospirosis, typhoid, dengue and diarrhea (LTDDs) after TC Yasa. The water quality assessments are critical to ensure that the risks of disease transmission are detected quickly, so we can enact preventive measures.," he added. The five divisional health inspectors will prioritise these ​high-risk areas to conduct water quality assessments after the training.
The MoHMS Macuata Sub-Division Health Inspector, Pranit Kapoor said, "It is important to add water quality analysis to our water sampling work. This enables us to make quicker decisions on what interventions are needed in high priority communities. We can also develop water quality profiles for high risk communities within the sub-divisions."
During the last two days of the training, the participants conducted water assessments in the six communities in Dama District in Bua Province. The WISH Fiji project has spent over a year working with communities in Dama and four other watersheds to identify the factors that are contributing to water-related diseases and affecting human health and the many services provided by the environment. Since then, the WISH Fiji, through its Water Safety and Security Planning workshops has identified multiple interventions that will be implemented to improve the water and sanitation infrastructure and wisely manage human activities within their village and watershed environments to help reduce the transmission of water-related diseases. WISH Fiji has so far completed two water infrastructure interventions in Tavulomo Village in Dama District in Bua Province and Bureta District on Ovalau Island in Lomaiviti Province – as a result these communities have access to water.
This project is generously supported by Bloomberg Philanthropies Vibrant Oceans Initiative and Australian Department of Foreign Affairs and Trade, Indo-Pacific Centre for Health Security.